Domestic Dry Goods Company is Featured in the October issue of Serendipity Social! "The old-time mercantile store offers exceptional goods for home, garden and gift giving." All MADE IN AMERICA!
We are so pleased to have been named to the Best of Westchester 2014 Winners!!! We made the list for the Gift Box – Artisanal Gifts and also for the top 5 Hostess Gifts. We couldn't be more pleased. Stop in and see our unique gifts, home and garden specialties, farmer's market finds and so much more! You will not be disappointed.

Summer's Most Fabulous Hostess Presents
18 terrific gifts guaranteed to snag you a return invite.
By Laurie Yarnell
Click here to read the article in Westchester Magazine
Off for a weekend visiting your pal's spread on the Vineyard, up in Maine, or out in the Hamptons? Lucky you! Just remember—your mother was right about the First Rule of Good Guesting: Never arrive empty-handed. Sure, your hosts will say they don't need anything. That doesn't mean they won't be delighted when you show up on their doorstep with one of these gifts, a big smile, and an offer to: a) empty the dishwasher, b) throw in a towel wash, c) run to the market, or, ideally, d) all three.
Flapjacks From the Farm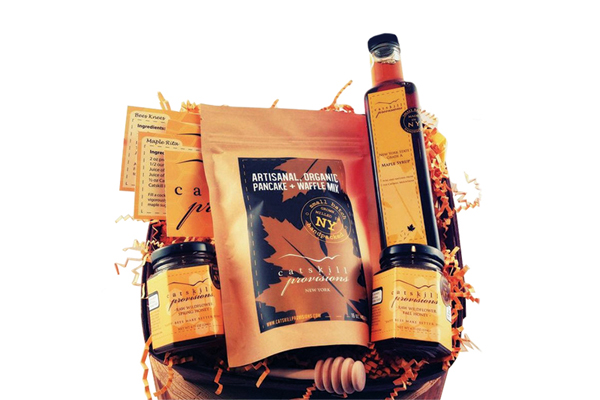 The small-batch, artisanal contents of this yummy Catskill Provision basket come direct from a Catskills farm. Included is organic pancake and waffle mix, fresh maple syrup, and wildflower honey—you could even offer to cook and serve it all up. $49
Domestic Dry Goods Company
Rye Brook; (914) 481-4822; www.domesticdrygoodscompany.com