The 2014 914INC.redible Holiday Gift Guide
22 terrific gifts to cover all your work-related holiday needs.
By Laurie Yarnell
You've made your list, checked it twice, and now you're wondering just what the heck to get your important clients, hard-working employees, intrepid interns, supportive mentor, and closest work pals. And then there's the office grab bag or the colleague who surprised you with a little something. We've got it all under control with a selection of unique, thoughtful, and business-appropriate choices at a variety of price points:
$ Secret Santa & Gift-Closet Items (Up to $50)
For your enterprising interns, the colleague who always picks up Starbucks and anyone who might have slipped your mind
$$ Perfectly Priced Presents ($51 to $250)
For your boss, employees, office spouse, and the co-workers who keep you from nodding off during marathon meetings
$$$ Spectacular Splurges ($251+)
For your most valued clients, productive team members, and anyone else who has been very, very good this year.
Domestic Dry Goods Company makes the NICE list! Click here to see the rest of the article in Westchester Magazine
$ Seasonings Greetings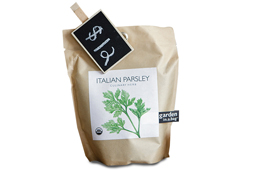 The Culinary Herb Garden in a Bag has everything the cook or gardener on your list needs to grow such herbs and spices as feathery dill, Italian parsley, chive, and cilantro. All they need is a sunny windowsill, either at home or in the office, to bring lunch at their desk to a whole new level. $12
Domestic Dry Goods Company, Rye Brook (914) 481-4822; domesticdrygoodscompany.com